Thuy Son Raincoat has two functions, which can be used to avoid both rain and cold.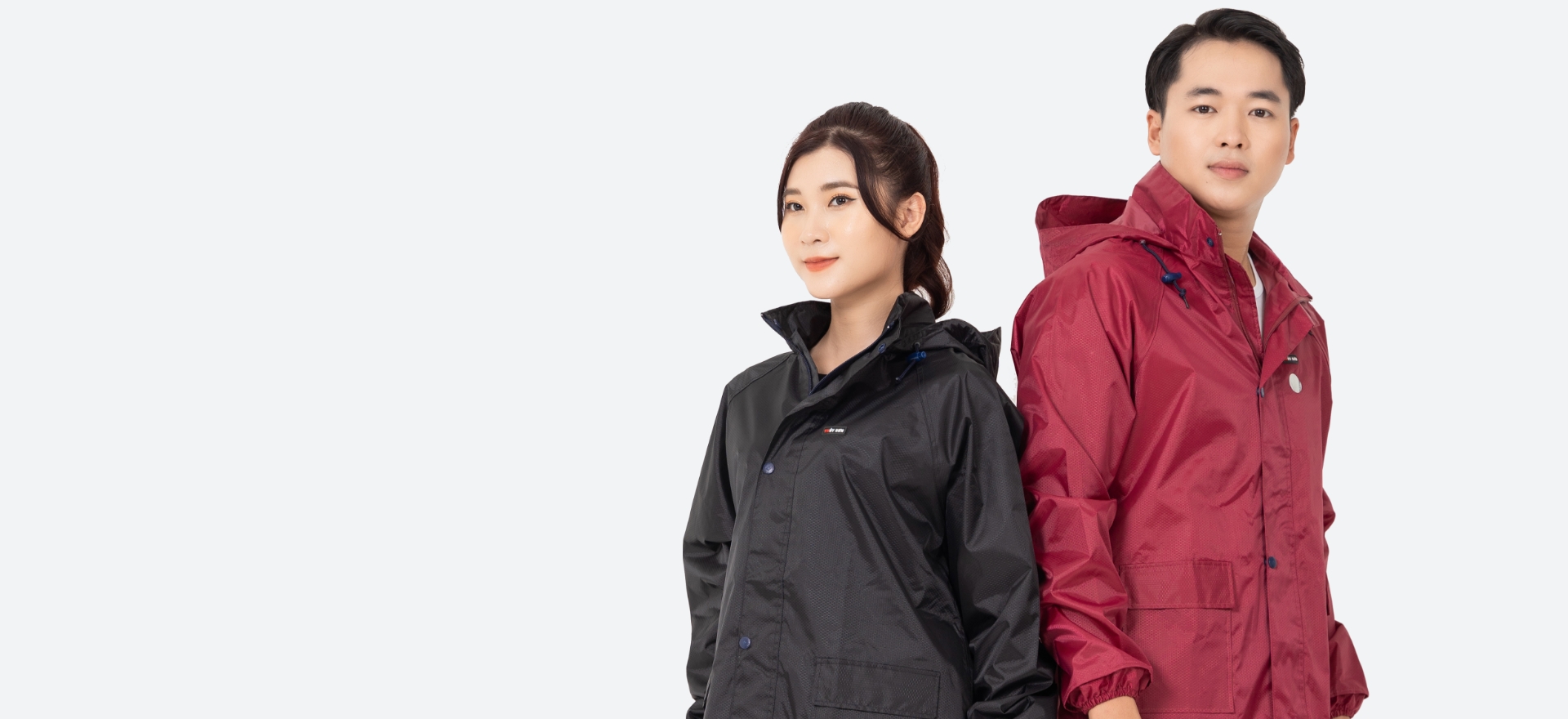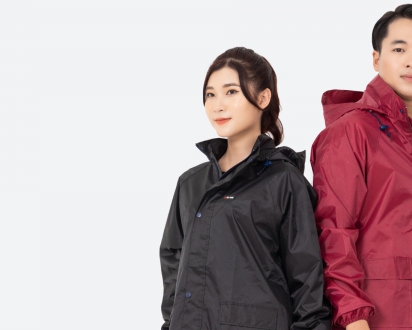 SẢN PHẨM CỦA CHÚNG TÔI
Thuy Son Raincoat has two functions, which can be used to avoid both rain and cold.
Our product is very diverse in style, color and design. We always thoroughly check the materials to ensure that the product is completed perfectly with the highest quality. Thuy Son Raincoat always satisfies all of your requirements.
ABOUT US
Founded in 2003, Dai Son Thuy Co., Ltd. has affirmed its position with 20 years of experience in the garment industry and the production of raincoats. With the slogan "Sustainable development, best quality", we have progressively gained customer trust and asserted our position
We are happy to bring to our clients the most cutting-edge raincoat goods, pleasing even the most discerning consumers with a special experienced staff and modern machinery 100% imported from Japan.
Due to the high quality and affordable prices, our raincoat are well-liked and have a solid reputation in the market. With the guiding principle of putting product quality first, we consistently provide client pleasure.
Our product specialized in producing two-layer raincoats that are both warm and comfortable to wear in rain, diverse in types and suitable for many customers including kids
We are constantly innovating, increasing product quality as well as providing new goods to give customers more choice to suit their needs
Dai Son Thuy Co., Ltd strives to maintain the pioneer position in leading the trend, modern, friendly and high-quality designs for customers
Certificate of GOLDEN CUP by Intellectual Property for reliable products, favorite brands, perfect service in 2016 for Thuy Son raincoat products - Dai Son Thuy Co., Ltd.
Certificate of Technology Innovation Pioneers - Sustainable Green Economy Development in 2016
Dai Son Thuy Co., Ltd. is recognized as Vietnamese high-quality goods in accordance with standards and safe products for public health in 2016.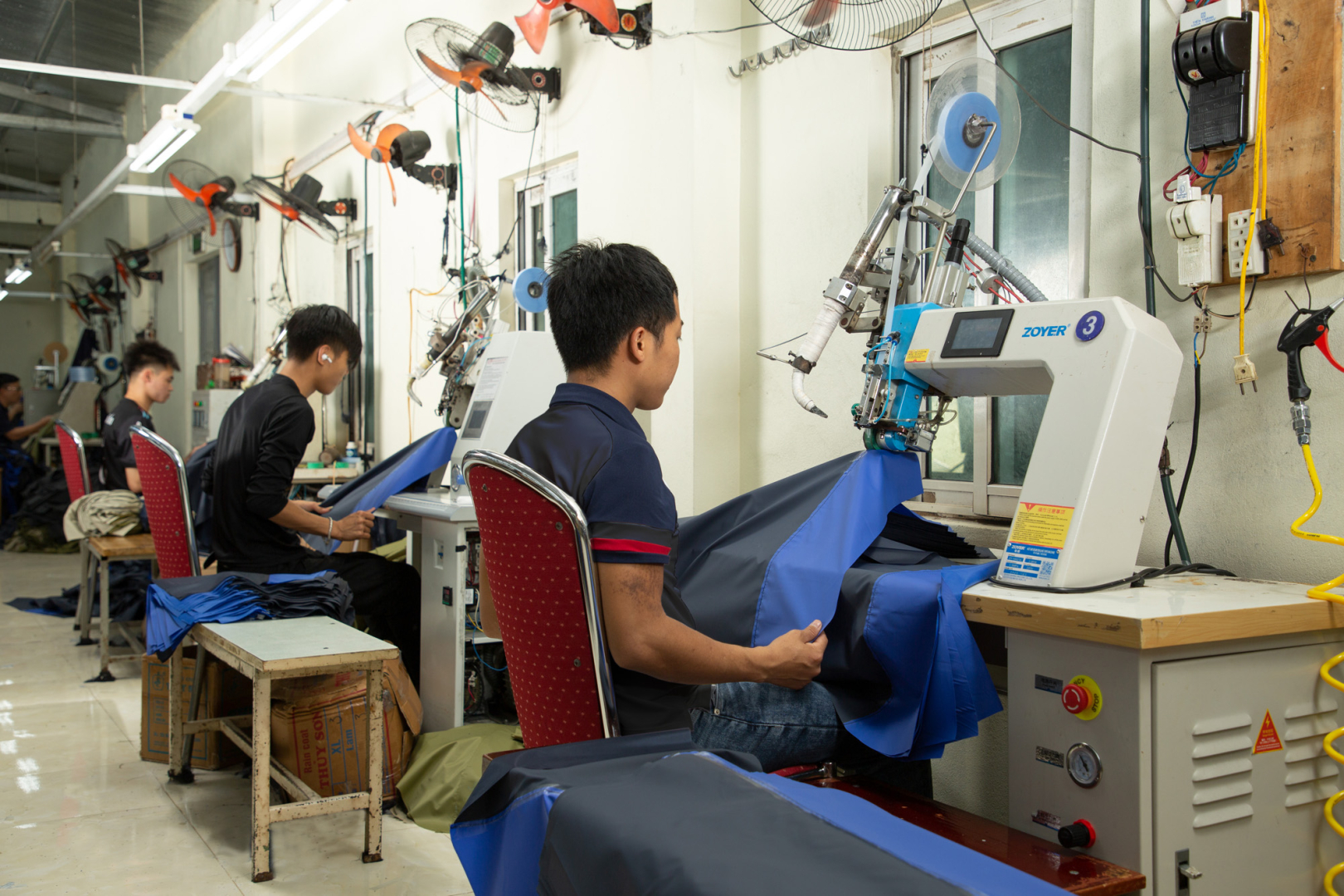 Production scale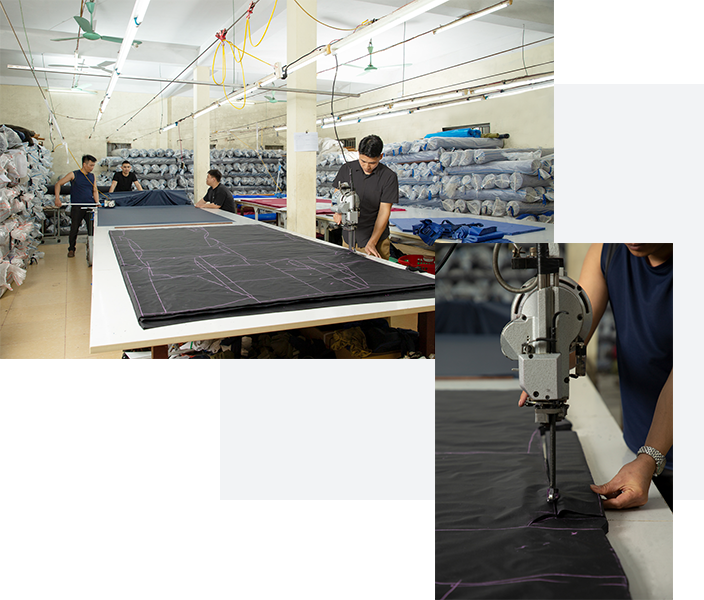 Our factory with an area up to 700m2 and more than 100 workers.
The production scale is divided separately with cutting areas, sewing lines according to the part of the product to help our worker productively
Furthermore, we also have a department that monitors the work progress as well as the output quality of the product, which is always neat and consistent quality.
The roller machine and the logo sewing machine are also important details that make an outstanding product
Product will always be checked in detail from seams, excess threads, zippers...before packaged and sent out. At the same time, it is also ironed by a specialized machine, to ensure that the product reaches the customer's hand and will get absolute satisfaction.
Wholesale - agent registration
0979 293 219
08:00 - 17:30, T2 - T7
Shopee Store
Shopee
Access now
lazada store
Lazada
Access now
I feel quite comfortable and confident when utilizing Dai Son Thuy company's raincoat goods. The organization is well aware about its consumers' wishes and needs. Furthermore, they are very enthusiastic consultant to help customers choose the most suitable product line. This is the part of work that most impresses me.

Tôi đã hợp tác với áo mưa Thủy Sơn trong nhiều hợp đồng sản xuất in ấn thương hiểu riêng. Tôi thấy ở các bạn có sự sáng tạo, đưa ra ý tưởng phù hợp với giá thành. Đặc biệt dịch vụ tư vấn cho khách hàng của các bạn rất tốt. Rất vui vì đã được hợp tác cùng các bạn.

Tôi rất hài lòng về dịch vụ in tên logo lên sản phẩm. Các anh chị tư vấn rất nhiệt tình, chỉnh sửa và chọn lọc sản phẩm phù hợp với nhu cầu công ty tôi đưa ra. Vì vậy tôi không cần duyệt mẫu nhiều lần mà tôi đã ưng ngay từ những mẫu đầu tiên.